Spray Foam Insulation Contractors in Georgia
Don't spend another season in an uncomfortable house. Call us today and we'll help you find an insulation solution that keeps your energy bills low, your HVAC efficiency high, your family comfortable, and you satisfied! Contact us today for your free consultation.
Save 30% or More On Your Heating & Cooling Bills!
Experience You Can Count On
Georgia Insulation company offers unbeatable quality, professionalism, and affordability. Proper home Insulation is crucial. At Georgia Insulation, we work with you to determine the best insulation solution to fit your needs. Our Atlanta insulation options include spray foam insulation, batted and blown in insulation as well as crawl space encapsulation. We offer insulation inspection as well as attic restoration. Our quality insulation installation will save you thousands of dollars and reduce your home's environmental impact.
Georgia homes require unique protections from extreme weather patterns and wandering wildlife. As one of the best professional insulation companies in Georgia, we take the time and care to properly insulate your home. Our team is licensed and highly trained to ensure we provide quality home insulation services. Whether you need insulation inspection, new home installation, blow in replacement, or restoration, contact Georgia Insulation today.
Insulation protects your home from outside elements and increases comfort inside your home. It offers a double-sided barrier to keep outside temperatures from affecting indoor comfort, and keeps indoor heating and cooling from escaping. This significantly lowers your energy bills and increases the energy efficiency of your home. There are many different options for home insulation, but whichever you choose, you can be sure you are increasing the comfort and energy efficiency of your home.
With quality insulation installed by our team of expert professionals, you can ensure your home is performing at maximum efficiency, affordability, and comfort!
Did you know an uninsulated home can lose up to 60% of heating and cooling through walls, floors, attic and windows? Since heating and cooling comprises 54% of the average family's utility bill, that means high bills and uncomfortable houses. Proper insulation supplies a two-way barrier between your house and the outdoors, keeping your energy bills low, your home energy-efficient, and your family comfortable!
Energy efficient improvements like insulation installation can also get you rebates from your power company; click here to find out how new insulation can save you money.


Why
Choose Us?
Georgia Insulation: Your Solution to Home Comfort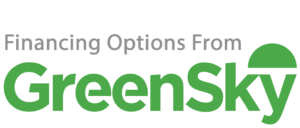 Get Your FREE Consultation Today!
Just fill out your information and a member of our team will get started with you right away.