About Georgia Insulation: Insulation Services in Georgia
Georgia Insulation is owned and operated by Ted Medford. Ted has been involved in the insulation industry for over thirty-five years. During that time, he has owned and operated a very successful insulation contracting company, owned and operated an equally successful spray foam and equipment distribution company and has also worked as an executive for a major spray foam manufacturing company for four years.
Medford Insulation started in business in 1987 when Larry and Ted Medford, a father and son team, saw an opportunity to offer insulation services in Northeast Georgia. Through hard work and dedication to their craft, Ted and Larry grew their business into a very successful contracting company over the next twenty plus years.
In 2008, Randy Nelson became a partner in the family business and contributed largely to Medford Insulation's continued growth and success ever since. In 2020, Medford Insulation saw an opportunity for expansion and acquired Airtight Insulation of Northeast Georgia. This acquisition allowed Medford Insulation to expand its services into the north Georgia mountains where former owner Chad Keller had a very strong presence. Luckily, Chad decided to stay onboard as head of sales for AirTight which helped ensure its continued growth and success.
The following year, Medford Insulation found an opportunity to acquire Rowe Insulating Services in Danielsville, Ga. Kevin Rowe and his parents had been operating their very successful insulation business since 1964. Again, as fortune would have it, Kevin remained on board as General Manager of Rowe Insulating Services to ensure the continued growth and success of his lifelong business.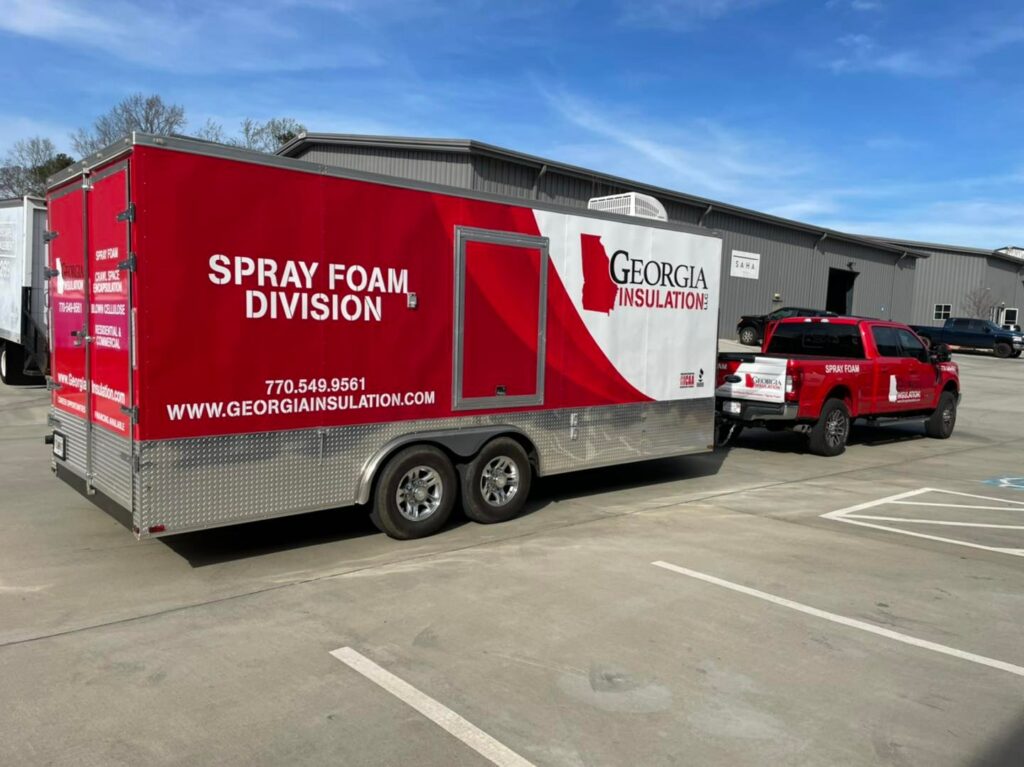 In June of 2023, Medford Insulation once again made a few business acquisitions in order to further its presence across most of northern Georgia. One acquisition was Yonah Insulation from Cleveland, GA. Yonah has a good customer base and presence in the Northeast Georgia mountain region. Their insulation general manager, Jason Cathey, remained on board to help manage his area and to ensure the continued growth and success of Yonah Insulation.
Also in June of 2023, Medford had an opportunity to acquire Georgia Insulation in Gainesville, GA. Georgia Insulation has been in business since 2016. Georgia Insulation specializes in pest control insulation services as well as traditional Insulation products and spray foam insulation services. Georgia Insulation was owned by Corey Arnold, Stephanie Brown, and Stephen Jones. Both Stephanie and Stephen remained with Georgia Insulation to help ensure the continued growth and success of their former business.
After acquiring Georgia Insulation, Ted Medford decided to merge all of his insulation brands together under one common name. Today, Medford Insulation, AirTight Insulation of Northeast Georgia, Rowe Insulating Services, and Yonah Insulation all continue to service their new and long-term customers under the new Georgia Insulation brand.
Our service areas include over 40 Georgia counties spanning from Northeast to Middle Georgia. Georgia Insulation is the go-to source to raise comfort levels, increase energy efficiency, and reduce utility bills.
Career Opportunities
Available
We're hiring! Are you looking for an exciting career opportunity, or maybe a different employer in the insulation industry? Georgia Insulation is looking for high-quality, hard-working professionals. We offer full benefit programs, including Health, Dental, Vision, and Life Insurance coverage.
Qualified applicant should have a positive attitude, and a commitment to prioritizing the customer first. College degree and/or industry experience welcomed but not required.
Contact us for more information – we'd love to hear from potential new team members!