Insulation Services In Rutledge, GA: Energy Efficiency At Its Best!
If you want to improve your home's energy efficiency due to high utility bills, this is the right place for you. Having skyrocketing bills is a significant financial strain, causing you stress and frustration. Moreover, due an outdated insulation system, you can be too cold in the winter or excessively hot in the summer. No one should live like this.
At Georgia Insulation, we truly understand the discomfort of living in a poorly insulated home. That's why we're committed to bringing you the most effective insulation services in Rutledge, GA. Learn more about our services!
Meet Our
Insulation Services
Georgia Insulation offers a wide range of insulation services tailored to meet your house needs. These include:
Spray Foam Insulation
This superior type of insulation expands and tightly seals all nooks and crannies where it's applied, providing an excellent thermal barrier. It is perfect for reducing energy costs and improving indoor comfort.
Crawl Space Encapsulation
We'll seal your crawl space with a moisture barrier to prevent dampness, mildew growth, and pest infestations. It will protect the structural integrity of your home and improve your indoor air quality.
Types of Insulation We Offer
We also offer various insulation options to cater to your specific needs. These include cellulose insulation, fiberglass insulation, and rigid foam insulation. Each offers unique benefits regarding R-value, soundproofing, and energy efficiency. Choose the one that best suits your needs and budget.
Wildlife Pros
We provide professional Wildlife Pros services to address unwanted wildlife issues humanely and effectively. We can handle various wildlife intruders, including squirrels, raccoons, bats, and birds.
Check What Our Clients Say About Us
We take pride in delivering top-notch insulation services to Rutledge residents. Our clients have expressed their satisfaction with our services. Check out our 5-star Google reviews to see what our clients say about us!
"Very professional, polite, timely, dependable, and did great quality work! I would hire them again in a minute." – Tim C.
Experience The Comfort Of
A Well-Insulated Home With Georgia Insulation
Say goodbye to expensive utility bills and welcome the comfort of a well-insulated home with Georgia Insulation. Get expert assistance, high-quality materials, and tailored insulation services in Rutledge, GA.
We'll ensure your home is energy-efficient and comfortable all year round. Take the first step now:
Contact us for a free consultation.

Schedule an assessment of your home.

Get a tailored insulation solution to meet your needs.
Let Georgia Insulation, your reliable insulation contractor in Rutledge, GA, help you enjoy a comfortable, energy-efficient home.


Why
Choose Us?
Georgia Insulation: Your Solution to Home Comfort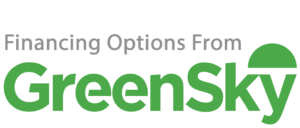 Get Your FREE Consultation Today!
Just fill out your information and a member of our team will get started with you right away.